| d.a.l.e | nazim | ji
| special day: every 6th day of the 4th month of every year |
| sports | blogging | music |
| futsal - Mumtaz FC | Liverpool fanatic |



Yahoo Messenger :
dale_piero2k
MSN Messenger :
nazim_80@hotmail.com
Email :
mohdnazim@gmail.com

:: My Photo Page ::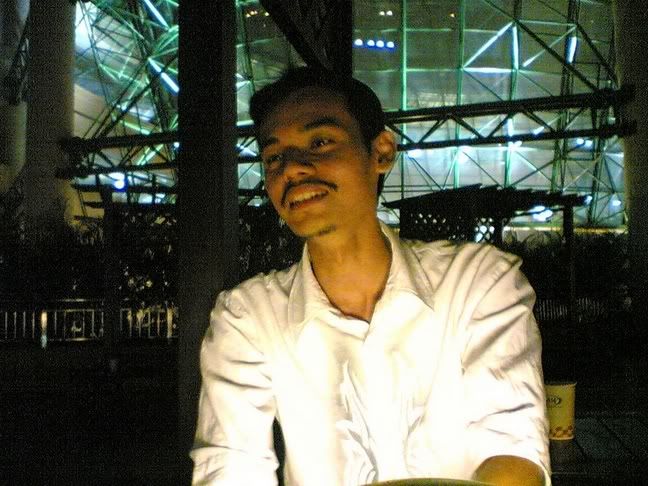 ~~ The writings in this blog are from my own personal experience and own personal feelings, and the content are not intended to hurt or give any miconception or misunderstanding to anyone. Disregard any content that might be hurtful, think profoundly and deeply if it touches ur heart, and just keep it as a secret as though it is yours. All in all, these wordings are in my own little mind and soul, all written and typed
In My [Own] wOrDs
~~

to have my own car (still doesn't have my own car after all these years...sob sob)
- mission completed! (19/2/04)
my own house - where i can do whatever i want with the deco inside :d
travel Europe! Venice, Berlin, London, Paris, Zurich, Milan!
i'm trying to understand the financial world. and it could take a while...




Pippin - the terapin





Dude the Cat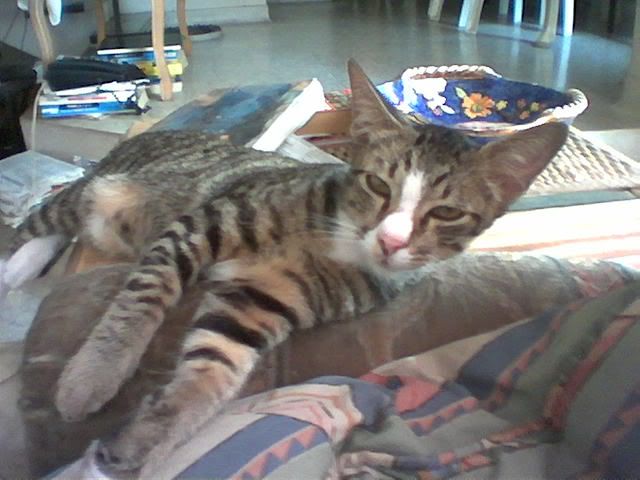 : Mumtaz FC *NEW*:
: Alia :
: Aloi:
: Ana :
: Atoi Bolan :
: Awin:
: Ayon :
: B :
: Baee Budak Comot :
: Banai :
: BudakSempoi :
: CarrotSusu:
: Chikuma:
: Chilie :
: Cik Nana :
: Cik Zam :
: Dia :
: DizzyLizzy :
: Delrina :
: Detik Jantung Waktu :
: DeqSweet :
: E-1 :
: Eezatie:
: Eisya :
: Ekin :
: Emran :
: Eyzzah :
: Farhanah:
: Jonee 'Bravo' :
: Juniper a.k.a Iwan :
: Lan-Kelambu :
: Lady-of-earth :
: Lenz:
: Lin :
: Mar :
: Melly :
: Melor :
: Moley Melor :
: Myra :
: Nani:
: Naza :
: ND :
: Nett :
: Pnut :
: Purbe:
: PuteraKL:
: Rudy Kure2 :
: RuffLuvBetty :
: RZA :
: Siti Aishah:
: Superdiman:
: Syaz :
: Umair :
: W1r4 :
: Wizza :
: Yan :
: Zai Ahmad :
: ZaZa :




: Friendster :
: CNI - Creative Network International :-
: BlogDrive :
: Multimedia University :


: Official Liverpool Website :
: Soccernet :
: Zoomsoccer :

: Google :
: Yahoo :
: DogPile :


: Jobstreet :
: NST Appointments :

| | |
| --- | --- |
| | Wednesday, February 11, 2009 |
IF it's that simple, love is the only thing a relationship needs.
A big NO to that statement.

I wish I could understand it more.
Afterall these years, I still could not get it.
Huh.
Why is it so difficult?
Why is it so hard for two people in love with each other to just be together and accept things and change their attitude and make the other half happy bla bla blaa bla ??

I'm not a robot who could be switched on and off.
I'm not a doll who can be taken for granted, who can be loved at one point, and suddenly be blamed for everything that I didn't even know why is it to be blamed in the 1st place.

I can't understand women.
Yes, I say it correctly.
I can't understand them.
Why eh?

They say women has the biggest ego. But so do men. We have our own ego which shud be respected and be honoured. I've said this before, and I'm saying it again.
"Why do you make simple things complicated?"

If only she reads this..

Written at 11:26 pm by d.a.l.e
Permalink
Menjawab tag miss miowzzy
Hi, I'm back!
Only for a while. Nak jawab tag dari seseorang ni.

-------------------------------------------------------------------------------

1. Do you think you're hot?
In some ways, yea i think so. Dun u agree with me? Haha. Perasan sungguh!

2. Upload your favorite pic of u
Hmm malas tul nak upload. Tgk je la pic sebelah kiri page ni, one of my favorite jgak. (gambar aku, bukan pippin ok. jgn silap tgk gambar plak :P)

3. Why do you like the picture?
Gmba itu diambil secara spontaneous. Menunjukkan aku disinari cahaya dengan penuh gemilang sekali. Wahahah. Dan gambar ni jgak diambil oleh org yang tag aku benda alah ni. Heheheh

4. When was the last time u ate pizza?
Hmm i think it was last month. Pizza hut.

5. The last song u listened to?
Romantis, by The Times. Lagu ringtone aku.huhhu

6. What are you doing besides this?
Nothing! Yes, i have a dull life. I'm doing nothing on a Sunday nite. SO boredddd

7. What name would you prefer besides yours?
Dale, as in the Italian footballer. Jangan ada org tanye mana Chip sudah la. Bukan Chip n Dale ok...

People I tag:
1. Clare a.k.a Budak kecik
2. Khidayu
3. Iwan
4. CIk Zam

8. Who is number 1?
My good friend yang keje dia suka sangat makan, tapi badan masih kecik macam budak kecik. Bila la agaknye dia nak membesar mcm org normal...

9. Number 2 is having a relationship with?
Hubby dia la. And also a very close relatiohship with her work. Workaholic sungguh.Hikhik

10. Say something about number 4
Yang ini, aktif blogger, dan aku rasa mesti akan baca jgak entry ini, dan reply balik. :P My old univerisity-mate. Bila nak gather2 lagi ni??

11. How about number 3?
My good friend. And long-time Liverpool fanatic fan, just like me. Kitoarang tengah bersedih ni coz yday Liverpool could only managed a draw againts team sampah. Macam mana nak menang league tahun ni bro!??

p/s: patutnye ada 5 org kene tapi. tapi arghh..mcm la korang nak reply pun. Huhhu

Written at 7:49 pm by d.a.l.e
Permalink
| | |
| --- | --- |
| | Sunday, September 14, 2008 |
Had doubts abt certain things.

Anyway, let's start with a positive note.
Watch yday's match between Liv and MU.
Sambil berbuka puasa, berdebar-debar tgk match.
At the end, I heaved a huge relief when we finaly won!
What a feeling...lepas tu, apa lagi...terus la aku bakar my MU friends.

*If u r a football fanatic, u'll know the feeling :)

Ok, that's the good part.
A not-so-good-part.
Hmm, I won't say it out loud.
It seems this 'thing' put me in a spot.
I can't decide, I can't think.
I want it, at the same time I know deep in my heart I might be having difficulties to fulfill it if I decide to go thru with it.

Huh, peningnya kepalaa memikirkannya...:(

Written at 2:58 pm by d.a.l.e
Permalink
Back here, yet again! *sigh
First and foremost, hello AGAIN ( yet again I said that same thing ) to all!! *sigh

Actually I've no plan to update my blog, but someone dared me to do this. Haha.
Before that, wanna let u guys know that I'm fine, sihat walafiat. Masih hidup. Masih boleh berjalan, menaip di alam cyber ini.

Ke mana aku menghilang?
Ada saje, cuma maybe the mood or semangat nak menulis tade dalam diri ni for the past few months. And some more I've been busy with my work, kene handle majlis besar kat Kementerian aku. Pastu since March aku buat dua keje, kene tanggung keje satu post yg still kosong lagi kat ofic, so keje agak stressful jgak la. Ditambah lagi dengan bos yang kejap ada, pastu tukar, pastu bla bla bla *have I bored u guys enough with my pathetic work life?
So to cut the story short, now I'm more freshen up (ayat ni seolah2 aku baru bangun tido plak kan?). Went to a holiday in early July (maybe will put it in an entry after this), and now kerja walaupun banyak lagi kat ofic, but my mind more relaxed I suppose.

--------------------------------------------------------------------------------

OK enuff about me.
Wanna tell u that it seems that July is a month of birthdays for a few ppl tht i know.

Here's a shout out to a good friend of mine, whose birthday is TODAY (25th July 2008)

HAPPY BIRTHDAY TO U,
HAPPY BIRTHDAY TO U,
HAPPY BIRTHDAY TO *L*M**nama kene censored for copyright purpose:P
HAPPY BIRTHDAY TO YOUUUUU.......*buat la aksi tiup lilin plzz..:P

Ini la hadiah saya utk si birthday girl ni. Hehe.
Altho secara virtual, ini je la saya mampu nak bagi. Ahahahha. Cukup tak?
*remember our deal, ok ? :P

Hmm another person's birthday, kebetulan my sis-in-law pun sama jgak.
And tomorrow, my gud friend Aloi's birthday plak.

BUT the BIG one is coming up this 28th July.
Whose bday is it?
What am i gonna do for that person huh?
Hmm, lemme think....

*byk nak pk, so will tell u the story next entry yea?
Written at 12:16 am by d.a.l.e
Permalink
I know one day I will start writing here again.
Dah more than 6 months since I last wrote here.
So here it goes...

--------------------------------------------------------------------------------

Have you guys watch the movie, Definitely, maybe??
Well for some lovebirds out there, watch it at ur own risk.
Wanna know why?
Coz the movie could make u think that, err is this person the ONE for you?
It makes u wonder the fate of one couple could be put in such a way that at the end of the story, they will be together after so many years and different partners along the way.

DOn't get me wrong.
I'm not thinking abt myself.
Or am I?

Actually, when thinking abt it, it does makes sense in some way.
I mean, how do u know the person u r currently with is the ONE for u?
U cant't and WON't know abt it.
It's a risk u have to take.

--------------------------------------------------------------------------------

I met and hang out with an 'old friend' last weekend.
It's been such a long time since we've last met.
I dunno whether it was a mistake or not to meet her.
We were great friends last time around, but somehow as time pass by, our friendship just grew further away from each other.
Until last weekend..

Huh, now, I'm back to square one.
Old memories came back to haunt me...
Need to find a way to snap myself out of it..and fast.



Written at 8:57 pm by d.a.l.e
Permalink
| | |
| --- | --- |
| | Thursday, October 18, 2007 |
I took EL today.
Why?
Sebab rasa mcm tak puas lagi nak bersuka-ria pada hari raya ni.
Is it a good answer?

-------------------------------------------------------------------------

Went to Ipoh yday, berhari raya di rumah si dia.
Took a bus early in the morning, and arrived around 11.30.
She picked me up frm the bus station.
First stop, to her fmly house to see her dad.
Then off to her kampung in Kepayang to have lunch with her Opah and sis.
Panas betul cuaca kat Ipoh ni, no wonder she was saying to me that she'd headache all the time bila balik kampung. Now i knw.

Then the last stop, singgah di hospital Ipoh, to see her mom.
No, wait. Let me rephrase that.
Singgah di hospital Ipoh to meet up with her mom who is working there.
*nanti org ingat g melawat mak dia yang sakit plak, wrong info :D

-------------------------------------------------------------------------

On the journey back home, had a sweet-time talking with her, abt that things that have been bothering me this Raya.
She understood it.
And I think she can accept it.
So, what's now?


p/s: had felt the most excruciating pain today, bila aku g melawat doc gigi. huwaa, it hurts like hell!

Written at 1:48 pm by d.a.l.e
Permalink
| | |
| --- | --- |
| | Tuesday, October 16, 2007 |
COmmon effects of Aidilfitri:
TERlebih makan.
TERnaik berat badan.
TERlalu asyik dengan beraya umah kawan.
TERlalu asyik dengan cuti, hinggakan malas nak masuk office balik.

For me, I had several of those simptoms mentioned above.
Anyhow, this year, Aidilfitri celebration was a rather short one.
Balik kampung sekejap je, for 3 days.
Went back last Friday, the day before raya, and were back in KL by SUnday.
I thought this year was rather slow, and quite ordinary Raya.
Tak ramai pun yg datang beraya kat kampung.

ANd today, Monday, I was quite bored already.
Most of my friends were still not back frm their kampungs.
So what did I do?
SMS-ed few friends, tanye sama ada bleh tak beraya umah derang.
And the only person yang available was her.
It's been such a time since I met her.
ANd what the heck, it IS Aidilfitri kan?
Masa untuk menziarahi kawan-kawan semua, betul tak?

So there I went, beraya to her house.
Lama dah tak pegi, mayb more than a year or two.
Had a long chat with her, ye la lama tak jmpa for almost 1 year plus.
ANyway, it was a good visit.
Had a great time relishing back the good old days, talking abt the present, and also looking to the future.

After talking and chatting with her, hmm it kept me thinking, right until the moment I'm writing this entry.
Apa yang dia ckp, mmg betul.
Life is like this.
Banyak benda berlaku, we hav to know how to manage it.

I was thinkin.
I've been thru a lot till this day.
Kekadang aku rasa, those things keep on happening.
Benda sama.
Hmm, this makes me think.
This hav to stop.
This hav to stop by me doin something abt it.
Altho I hav plan(s), so far apa plan pn aku sendiri mcm tak serious nak buat.
Why?
Mayb I've never really be able to jump and take the next BIG step.
What BIG step?
Hmm...once I've taken it, will let u guys knw abt it, ya?

Know wht, I guess this Aidilfitri MIGHT be more that just an ORDinary Aidilfitri afterall...


Written at 1:33 am by d.a.l.e
Permalink
| | |
| --- | --- |
| | Saturday, September 22, 2007 |
Upon writing this entry, it would have been almost 24 hours I've havent' slept. Actually it has been a whirlwind day today...

Started the day as usual, woke up at 6.45am and went to the office.
Came back earlier, abt 6.
THen went out for a buka puasa treat with several friends at Uptown.
Then went off to Hentian Duta to see off a friend going to Kuala Kangsar.
At tht time, it was already 9.15 pm.

Then head to Fendi's house in Kota Damansara to watch DVDs!
Yeah.
Watched the most-dumb-unexpectedly stupid spoof movie Jackass II and another silly movie Pick of the Destiny.
Huh, finished around 2.
Lepak2 lagi kat rumah dia.
Around 3, went to McD to take our sahur.
And abt 4.15 while on the way back, passed thru a car accident tht had just happened moments earlier.
Stop the car, went off to see the accident scene.
ALmost abt 5 a.m, baru la smpi ke rumah.
Took another sahur with fmly.

And here I am, the time now is around 6.20 and I can't sleep!

------------------------------------------------------------------------

Sorry..
I had to say sorry to a good friend of mine.
Sorry because I'm not there when u need to talk to me.
Sorry for always being busy when u need me.
All I can say is, be strong.
Dun tink too much abt tht thing, or else u might hurt urself some more.
I know u r a strong-minded girl who can take good care of urself.
I know u can go thru this.
Remember, if u need me I'll try to be there for u, if u let me.
After all, wht's friends are for, right?
You deserve more that this...:)
Take care ya, buddy!



Written at 6:14 am by d.a.l.e
Permalink
| | |
| --- | --- |
| | Saturday, September 01, 2007 |
I guess this song really describe abt wht i'm feeling right now.
It hurts.
It really does.
Wht shud I do now?

--------------------------------------------------------------------------

When you're gone.....

I always needed time on my own
I never thought I'd need you there when I cry
And the days feel like years when I'm alone
And the bed where you lie
Is made up on your side

When you walk away
I count the steps that you take
Do you see how much I need you right now?

When you're gone
The pieces of my heart are missing you
When you're gone
The face I came to know is missing too
When you're gone
The words I need to hear to always get me through the day
And make it OK
I miss you

I never felt this way before
Everything that I do
Reminds me of you
And the clothes you left
They lie on the floor
And they smell just like you
I love the things that you do

When you walk away
I count the steps that you take

Do you see how much I need you right now?

When you're gone
The pieces of my heart are missing you
When you're gone
The face I came to know is missing too
When you're gone
The words I need to hear to always get me through the day
And make it OK
I miss you

We were made for each other
Out here forever
I know we were
Yeah Yeah

All I ever wanted was for you to know
Everything I do I give my heart and soul
I can hardly breathe I need to feel you here with me
Yeah

When you're gone
The pieces of my heart are missing you
When you're gone
The face I came to know is missing too
And When you're gone
The words I need to hear will always get me through the day
And make it OK
I miss you

Written at 2:10 pm by d.a.l.e
Permalink
| | |
| --- | --- |
| | Wednesday, August 29, 2007 |
Hey there readers!
How r u guys feelin?
Hope all's well.

I'm still in d office.
Not because byk keje.
Tunggu masa nak balik je.

Anyhow, life's been quite slow.
I mean, peaceful.

2 weeks ago, had taken a 3-days off.
Then went off to Langkawi to 5 days for a holiday.
Tat wuz a gud time to go then.
Just rite before the school break.
So takde la ramai sgt org kat sana.
Went there with her.
Had a great time.
We went to all the beaches.
Tapi yang mandinya, aku sorang je, and kat 1 pantai je.
We travelled by car*nasib baik uncle dia bagi pnjm kete, free plak tu. huhu.
And then, kitaorg dah explore jalan2 kecik, short cut, long cut etc.
We even went to the Cable Car ride TWICE. Satu masa time kabus, satu lagi time tgh clear.
Isnt' it great?
Hehe.

Overall, it wuz the best 5 days for us.
Some sort of a getaway period for both of us.
Mind u, we all stayed at her aunt's house. *jgn pk bukan2 plak:P

That's abt it for now.
Need to go to Pudu now to fetch her.
Dia baru je balik ke Ipoh yday, skrg dah nk smpi KL.
Can't wait to see her......


Written at 5:38 pm by d.a.l.e
Permalink